25th to 26th June 2019
Hotel Luna, Kouty (near Ledeč nad Sázavou)
The Joint Retreat 2019 is the 4th event in the series of Retreats organized by Student committee of CEITEC (Central European Institute of Technology) Brno. This year, CEITEC has been joined by the IMG and IST for the organization of the event.
The three previous events took place in 2015 in Valtice and in 2017 and 2018 in Telč. Hotel Luna in Kouty in the heart of Czech-Moravian Highlands has been chosen for this year.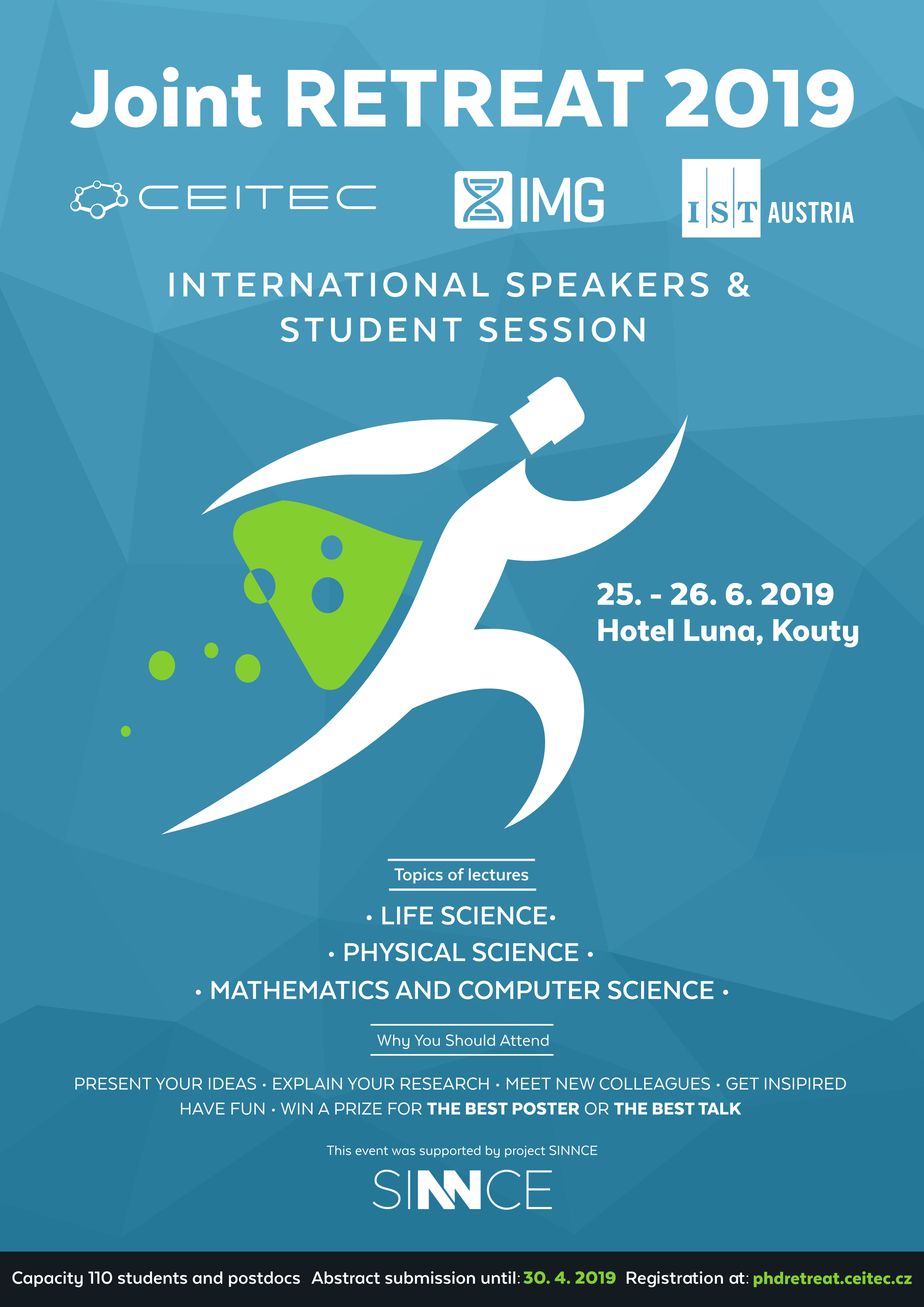 ​